Day 5
Fiskardho - Port Vathi
Day 5
Another perfect dawn heralded another perfect day. Leaving the delights of Fiskardho astern we headed north-east for the first time planning to sail across the northern end of Ithaka, have lunch at Nisida Arkoudion and then berth at Port Vathi on Meganisi for the night. We had telephoned the marina at Port Vathi and booked a slot and set off in good spirits. Soon a westerly appeared giving us yet again an easy reach towards our lunch spot.
Nisida Arkoudion
There is only one suitable small bay in which to anchor on Arkoudian, on the eastern side, which was sheltered from the breeze. It is very very narrow and a single yacht was already in the prime spot. Having motored into 5 metres and anchored it didn't feel comfortable with the sheer sides of the inlet only yards away on each side so we weighed anchor again and headed north looking for a better lunch spot. There are several isolated submerged rocks around this inlet so care is necessary.
Nisida Thilia
Reaching at 7.5 - 8 knots towards Steno Meganisi under just a full genoa, Diono was as ever very well behaved and our crew got some good practice in sail trimming and steering when they could see the whole sail without most of it being out of sight behind the main. Nisida Thilia seemed to offer the best shelter on the northern end and we found half a dozen other boats there, lunching and swimming. By now our anchoring was well practised and we had plenty of room to drop our anchor and swing. The water was unusually cold suggesting that a current runs through the strait bringing in colder water from deeper areas.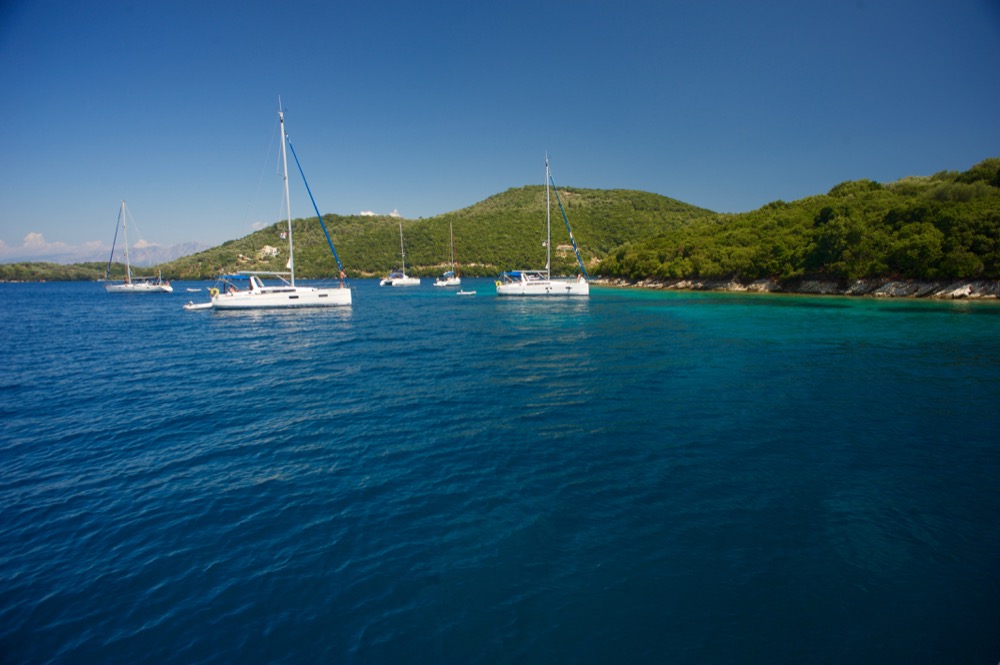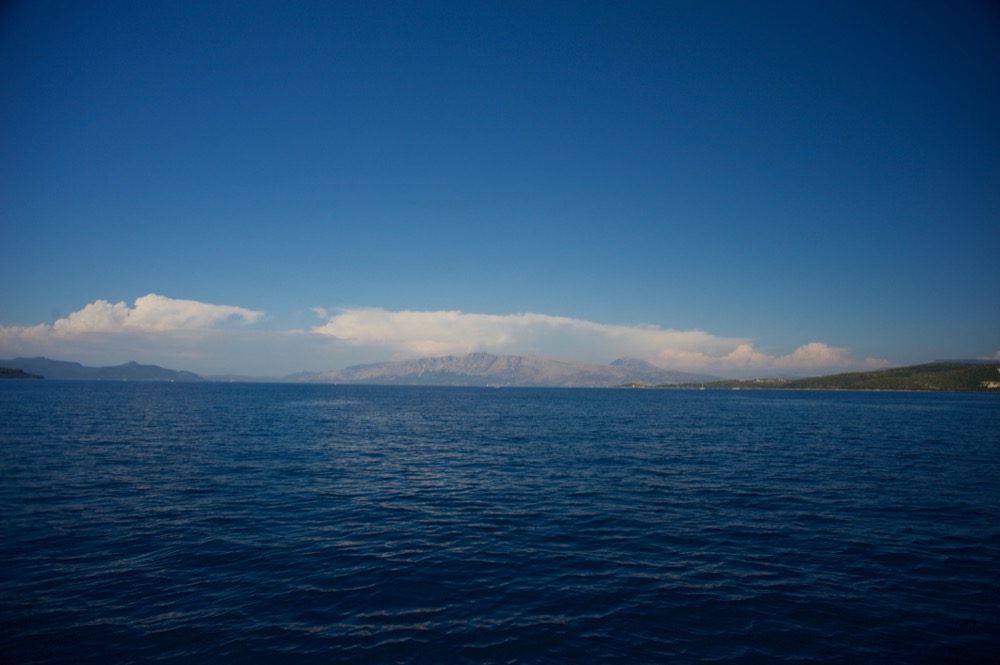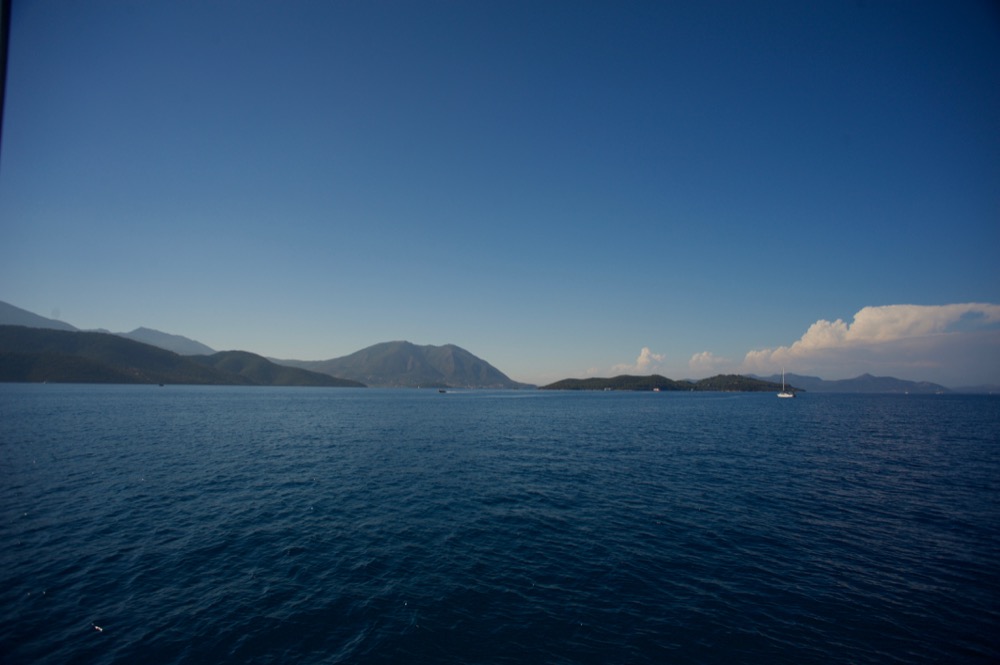 Port Vathi
It was then a short motor along the coast to the expanding Odyseas Marina at Port Vathi. The parking was different here because we were going stern to with a lazy line instead of an anchor. This means that one lacks the stability in reverse given by the anchor and chain until the lazy line has been picked up and run forward. Our parking was not graceful so it was as well we had plenty of space. The facilities are excellent and the showers and cafe bar were all good.
Michalis was as usual in before us and after a chat with him we freshened up and headed off to the old port for dinner. We choose Port-Vathi on Michalis's recommendation which was pretty good.
Another drink in the cockpit and we were ready for a good sleep in hot conditions before our final day's sail back to Palairos.