Day 6
Port Vathi - Palairos
Day 6
As ever on this holiday the weather was again perfect in the morning and the obvious plan was to explore the bays on the north-east coast of Meganisi, find a suitable lunching and swimming spot and then head north back to base.
Ormos Abelike
Having cruised around the first big bay after turning right out of Port Vathi, we moved on to the second and we found a quiet corner with plenty of room to anchor with a shoreline. This time we decided to swim our line ashore as we had noticed many other boats doing this and it seemed easier than using the flubba. Duncan undertook the task and in no time at all we were neatly parked in Ormos Abelike. The swimming was very nice and much warmer than our previous swim on Nisida Thilia. We luxuriated and even our non-swimmer was confident enough to release her lilo and float buoyantly in the warm water.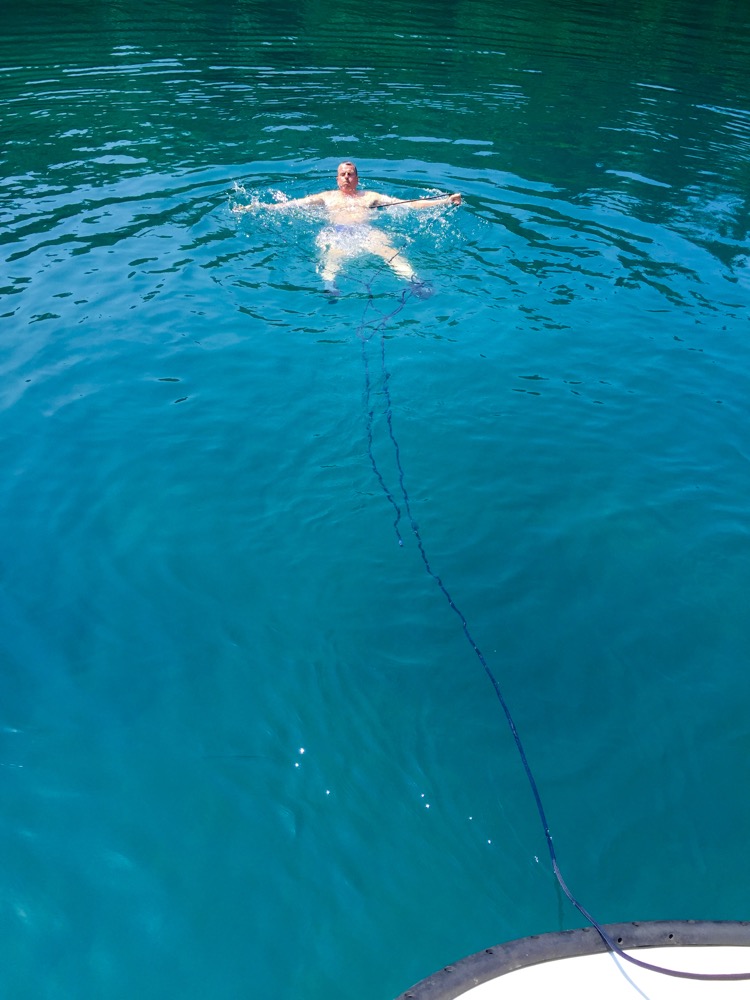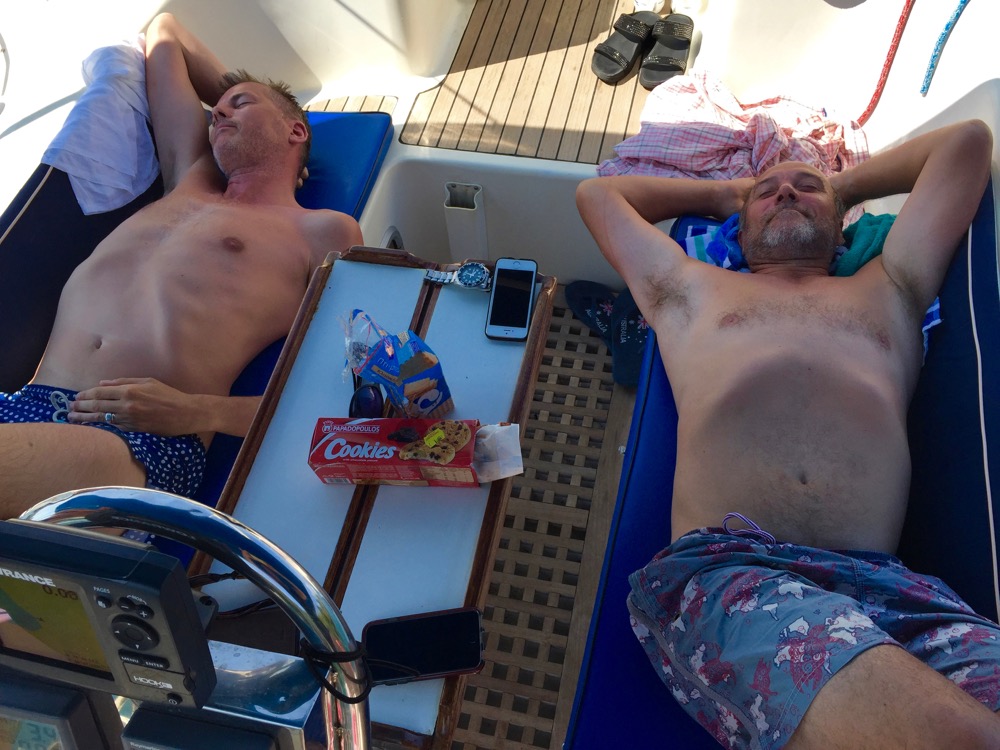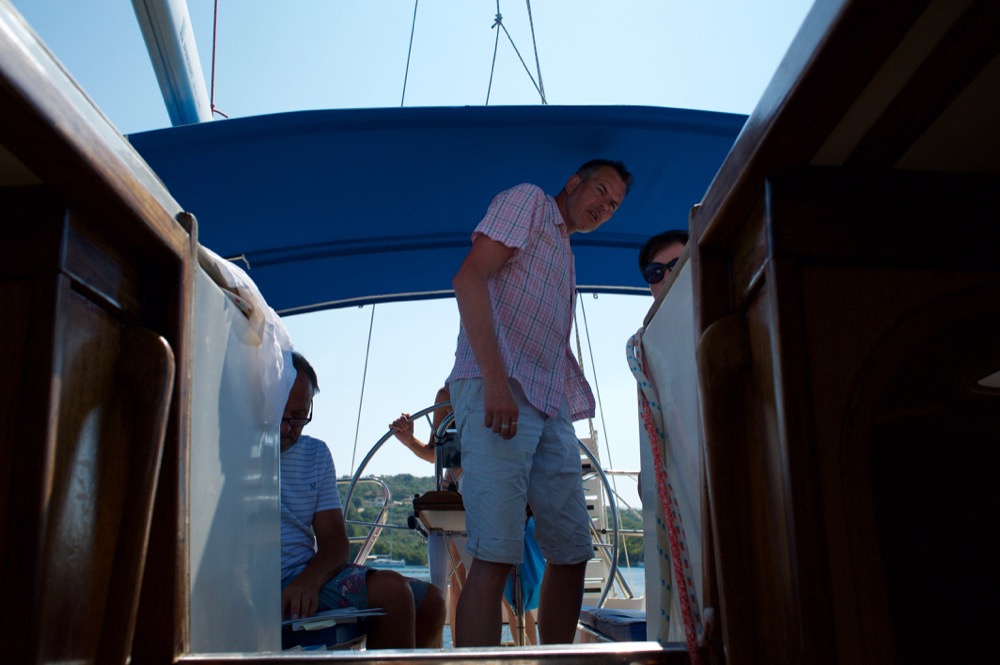 Return to Palairos
After another lovely lunch we ran our shoreline, picked up our anchor and headed north across the tranquil sea to Palairos, pausing only to practice man-overboard with a floating styrofoam box, passing the two masted "Rhea", passing Vounakio and finally rounding the harbour breakwater at Palairos. After our practice the previous evening at Port Vathi, this time we tied the flubba to the bow to give a little stability in reverse and backed straight in with never a pause, everyone knew what to do and it was easy.
A final Dinner
For our final dinner together as a crew we chose the Grill in the town square that we had visited when we arrived and again had a good meal, well cooked at a reasonable price.
Departure
Our final night on Dioni was probably the hottest yet and sleep was not easy. We also felt a little uneasy about giving up our home, we liked our yacht. Although not without small faults, who is, she had done well and we all liked her.
The final formalities were easy, the charter company had checked our keel with a diver so they were confident that we had looked after Dioni and we briefed them on the defects we had identified. Then off to the airport and home to the cool dampness of an English summer.